2022 June 27
Devon Parker reports some butterflies from the 410 m (1345 ft) summit of Mount McDonald in Langford, June 24:
One Grey Hairstreak (hill-topping)
One Propertius Duskywing
One Western Spring Azure (male)
One Western Spring Azure (female)
and a Propertius Duskywing nectaring on Triteleia hyacinthina at 350 m (1148 ft) on the east slope.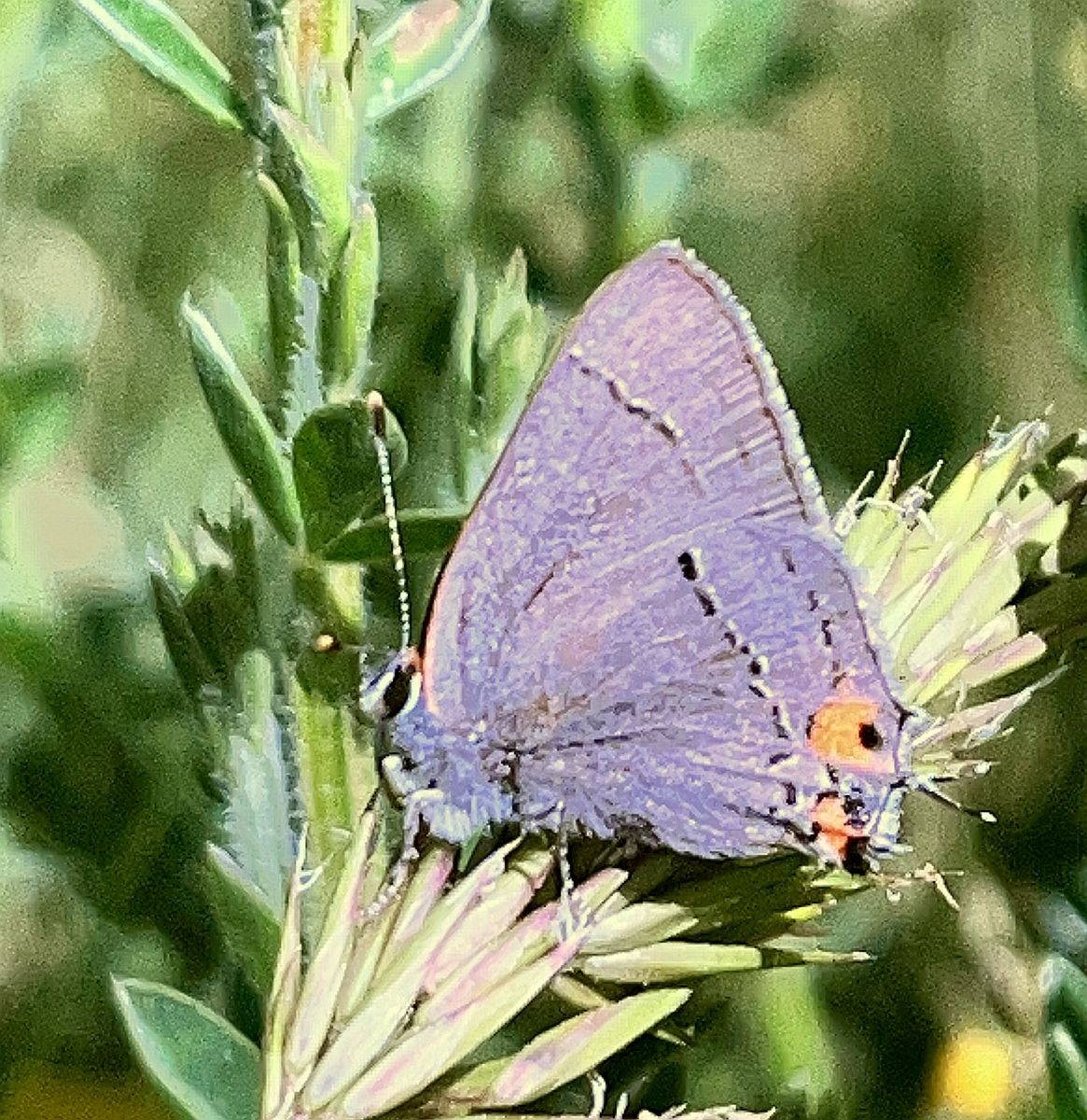 Grey Hairstreak Strymon melinus (Lep.: Lycaenidae) Devon Parker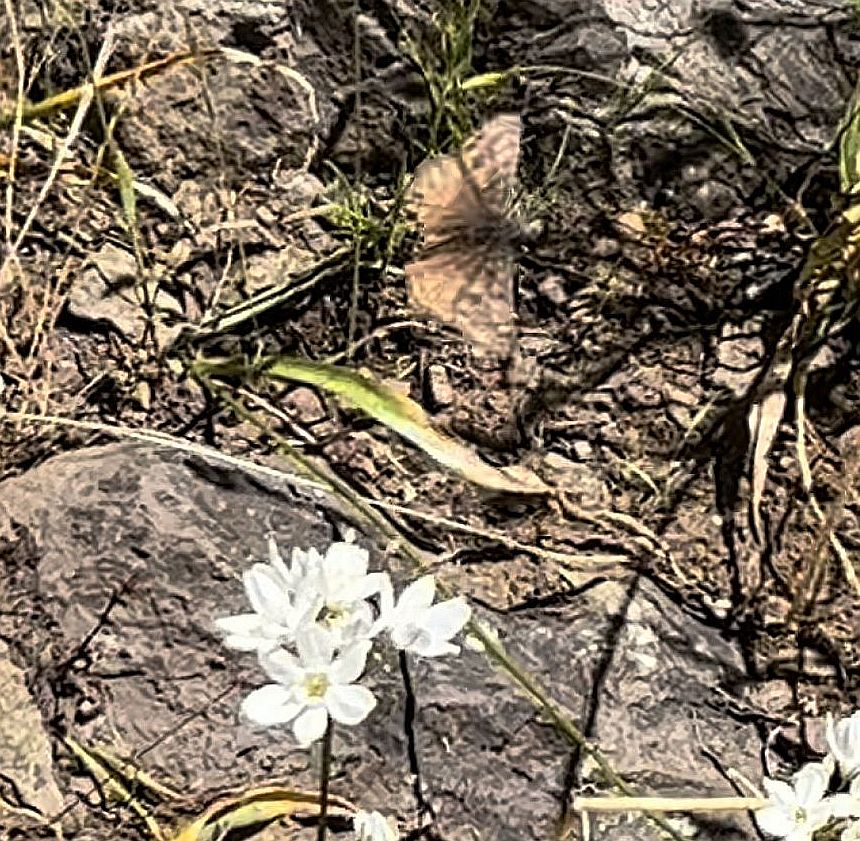 Propertius Duskywing Erynnis propertius (Lep.: Hesperiidae) Devon Parker
Jeremy Tatum sends a photograph of a moth reared from an egg found on Mahonia on Mount Tolmie, May 29: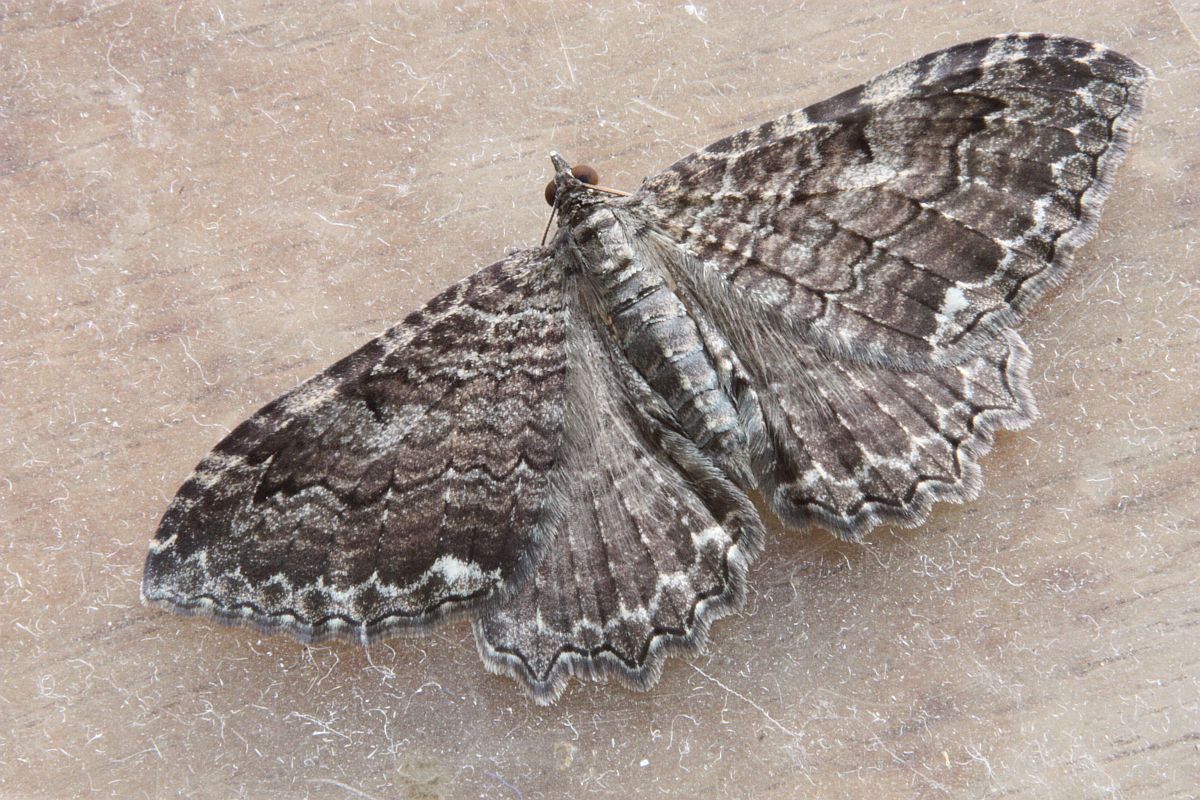 Coryphista meadii (Lep.: Geometridae) Jeremy Tatum
Compare this moth with a different colour variety of the same species shown on June 23. Compare it also with Triphosa haesitata shown on June 5.
Jeff Gaskin writes: I went out in the stifling heat yesterday afternoon, June 26, to Ten Mile Point. I did find a few butterflies, among them a Red Admiral along Arbutus Road in a batch of Armenian Blackberry flowers. Also at this location was a Pale Tiger Swallowtail. Another Pale Tiger Swallowtail was further along Arbutus Road, and still another was on Sea View Road, where I also saw a Western Tiger Swallowtail. Oddly enough I didn't see either Cabbage White or Lorquin's Admiral on the Point. Another Western Tiger Swallowtail was along Cadboro Bay Road near Sinclair Road, and another Pale Tiger Swallowtail was on Haro Road. A Lorquin's Admiral was at my mother's house on Wascana Street in the Gorge neighbourhood.